Grace isn't just amazing. It is extravagant because it is the very essence of God. However for a long time I didn't like the song, Amazing Grace. As a teenager I thought it was too slow and too boring. I preferred faster songs, songs that had what I felt were deeper meanings, songs that made me think. Plus I always wondered, what is so amazing about grace?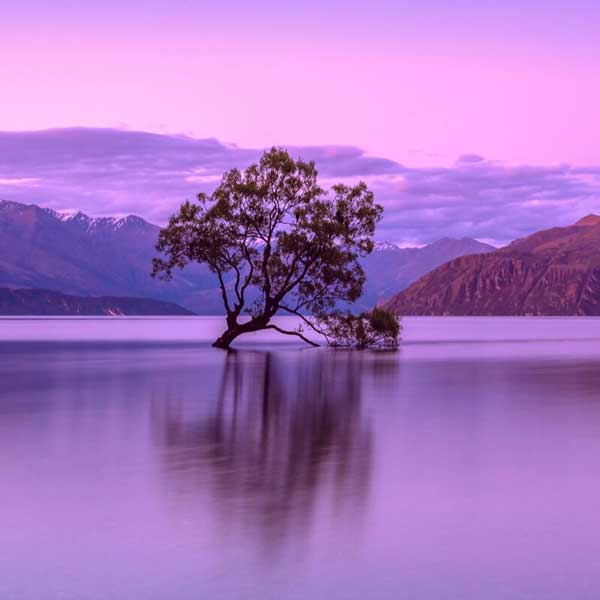 I accepted Christ when I was seven. I knew I had been saved by grace, but that's all I knew about the word. As my weight loss journey ensued I was more than amazed as I saw how God's many-sided grace had been at work in my life for quite some time. (See 1 Peter 4:10 AMPC.)
That verse calls grace "many-sided" or many-faceted because it is as vast as God. I see it as God's very DNA. I think God does have a sense of humor, though, because it wasn't until I had written my memoir in 2013 that He gave me the title, Sweet Grace. That's because through the process of writing that book I saw how God's grace had been at work throughout every part of my journey.
This extravagant grace of God cannot be explained or contained in a few words, but I see at least seven words that help us understand how it operates in our lives. It saves, sustains, surrounds, searches, stretches, strengthens and stands us each in the place of our assignment or mission.
There is a reason Amazing Grace, written in 1772 by John Newton, has been performed an estimated 10 million times annually and has appeared on over 11,000 albums by some of the greatest performers of all times.
That's because grace is more than amazing. It is extravagant.
Saves
Salvation began when I surrendered my life to Christ. This happened for me at a very young age. I didn't understand what this had to do with grace or what grace even was. I couldn't at that age.
Without the grace of God there would be no translation from death to life whether we are seven or 107 when we understand we have failed to meet God's standards.
We are saved by grace through faith. (See Ephesians 2:8-9 NIV.) This is a combination that is seen throughout the teachings of Christ. He does something and we do something. Without both, nothing changes.
If we have no faith, we are not translated from heading towards an eternity in hell to living a forever life with God. This in and of itself is power beyond what most of us have experienced. It even goes beyond being physically dead and brought back to life.
What this means is before we accept God's grace, we are eternally dead. No hope of anything different. After we accept Jesus and His grace sacrifice, we are eternally alive.
If there is no grace, we cannot be saved. It's the old chicken and egg question, which comes first? Grace always comes first. It transcends time because it is the very essence of God.
Sustains
The sustaining power of grace keeps us as God's own after we have accepted His Son's sacrifice. It doesn't matter what we have done. This is another massively misunderstood aspect of grace.
Why would God do this? Basically, it's because He knows we need Him. We are human. He knows that well.
Psalm 103 talks about His compassion and grace towards us. "As far as the east is from the west, so far has He removed our transgressions from us," (Psalm 103:11 NIV).
After we are saved, we will still do wrong things. We may still be disobedient. We may even willfully sin. When we do all we have to do is repent and He cleanses us from our sin.
As a grace-called Christ-follower, though, our goal should be to be more and more conformed to His image. Our goal should be to become perfect like Jesus. That word perfect many times trips us up. It is actually defined this way, "growing into spiritual maturity both in mind and character, actively integrating godly values into your daily life." (Matthew 5:48 AMP).
All God wants us for us is to be learning and growing and always going forward. His sustaining grace keeps us doing that. Even when we make a mistake, His grace covers us because He knows we learn best from our mistakes.
It's in relationship with Him that we work out our issues. I saw this time and time again in my life as He would reveal to me what I needed to do, then I wouldn't do it. Then when I saw what I'd done I would repent. He sustained me through all of that.
Surrounds
It's in that relationship that we discover God's surrounding presence as a part of the tender loving aspect of His grace.
He knows we are human. He knows He gave us free will. He knows we will make mistakes with that very precious gift. Yet, like the best kind of loving Father He welcomes us back with open arms when we admit the error of our ways and trust Him to lead us forward.
"Many are the sorrows and frustrations of those who don't come clean with God. But when you trust in the Lord for forgiveness, His wrap-around love will surround you," (Psalm 32:10 TPT).
Not only does He surround us when we've failed, He always surrounding us in our victory. "For You, O Lord, bless the righteous man, the one who is in right standing with You; You surround him with favor as with a shield," (Psalm 5:12 AMP)
Knowing that He is surrounding me and watching me in my failures and my victories keeps me going.
Searches
We don't like this aspect as much as the others. Grace searches us. Grace is so perfect, so accepting that when we know we have failed to do something God wants us to do, we feel that searching love of grace.
God knows we need Him so desperately that He searches our hearts to draw us back to Him when we've gone astray. In essence, this is one of the most powerful aspects of grace.
God searches us and He knows us. When He shows us what is wrong, our part is to repent and turn back to Him.
He is always searching our hearts, but He loves it when we ask Him to do that. "Search me, O God, and know my heart; test me and know my anxious thoughts.  Point out anything in me that offends you, and lead me along the path of everlasting life," (Psalm 139:23-24 NLT).
It's because He is a God of grace that we need not be afraid to invite His searching gaze on our lives. He doesn't want to condemn us. He wants to help us reach our place of destiny and purpose.
I felt this so many times in my life and though at the time it unnerved me, these days I welcome His searching inventory of my life because I never want to go back to where I was.
Stretches
Many times when we look at a task we feel God is calling us to, we feel stretched beyond our capability. This is a grace thing, too. Grace always points us to God.
We are inadequate in our humanity, but God has everything we need to accomplish any task He calls us to.
Jesus said, "What is impossible with man is possible with God," (Luke 18:27 NIV). He said this to answer the disciples' question about the rich getting into heaven.
His answer was to let the disciples know that the salvation of any person is impossible by their efforts.
When we are stretched by God, it is always to remind us that He is our Source. God certainly stretched me and called me to do the impossible on my weight loss journey.
I'm glad I didn't think about the amount of weight I had to lose when I began my weight loss journey. I only thought about surrendering certain addictive foods to Him. In the final analysis I saw how losing 250 pounds was really an impossible task made possible only out of the extravagant grace of my God.
Strengthens
This is the part of grace that always escaped me in the past. It was missing ingredient in my life for many years. It was only missing, though, because I did not recognize that I had it all along.
I knew I was saved and so what else did I need? I was good. I have the Holy Spirit inside me. However, God requires that we still acknowledge our need for Him and that we don't just go off on our own to conquer our corner of the world.
God told Paul, "My grace is sufficient for you for My power is made perfect in weakness," (2 Corinthians 12:9 NIV). Admission of our weakness and surrendering it to God is married with the grace of His provision of strength.
When I give God my weakness, He gives me His strength. This is not a mamby-pamby kind of strength. This is a strength to do what He told me to do. It's strength to do the impossible.
Kris Vallotton, Senior Associate Leader of Bethel Church in Redding, California and co-founder of Bethel School of Supernatural Ministry, defines grace this way. "Grace is the power to do what you couldn't do one second before."
This aspect of grace is what kicked into play when I gave God my weakness for sugar. What He gave me in exchange was His power to say no. His power to resist. His power to understand the dangers to my life if I continued.
God longs for us to surrender everything about us to Him so we can be a vessel for His power to work through us.
Many times I feel stuck and powerless. It's in those times that I just have to realize that God made me weak so that I will recognize that it is only by, with and through His strength that I can do impossible things. When I feel I can't it is always because I am looking at who I am instead of who He is.
"When I am weak in my human strength, then I am strong, truly able, truly powerful, truly drawing from God's strength," (2 Corinthians 12:10 AMP).
Stands
After all of this, stand! By God's grace He has placed us in position as part of mighty wall or fortress of His. We have our places to stand. It may be with our family, our profession, our city, our avocation, our calling or all of the above.
He gives us weapons to fight the battle, engage the enemy, defend our territory. We can "stand firm" because we have put on the full armor of God and are ready. (See Ephesians 6:14 NIV).
If any piece of the armor is not in place we are vulnerable. Truth, righteousness, peace, salvation and the Word of God must be a part of everything we are. We are in boot camp until the point at which God commissions us and stands us in our assigned place.
There have been many times in my life I have felt I was on mission for God. I knew I accomplished some good things by His grace. These were like minor skirmishes until I knew without a doubt He had stood me in my assigned, called and appointed place.
The most visible part of my life where this happened is the fact I no longer weigh 430 pounds and have lost 250 pounds.
This impossible task would have never happened if I hadn't surrendered my weakness to Him and allowed His grace power to flood my life. I know He led me to do all of that so that I would finally do what He designed me to do—write books and coach others how to allow God to lead them into more healthy lifestyles.
All of my life, He had been graciously waiting for me to allow Him to lead me to lose the weight so that I could finally step into my destiny.
This is beyond amazing, it is extravagant grace.
What is He waiting for you to do? What destiny does He have for you?